Exclusive! 'I have watched 'Parda Hai Parda' song over 50 times, there is no one who danced like Rishi Kapoor', reminisces his 'Henna' co-star Ashwini Bhave
6 min read
Rishi Kapoor might be gone but his legacy of work is immortal. One film that stays a 'fan favourite' for its music and performances is 'Henna'. Ashwini Bhave, who played an important role in this RK film, has the fondest memories of working with Rishi. In an exclusive chat with ETimes, she shares her thoughts on Rishi as a person and Rishi as her co-star. Here are excerpts from the chat…
How did you hear about Rishi Kapoor's demise?
I received a text message from a friend that said that Rishi Kapoor has been hospitalized. I remember the next thing I did was text Neetu Kapoor that I am praying for his quick recovery and hoping that he will come home soon. Then I saw Randhir Kapoor's statement that he is not doing that well and I was really praying. About 30 minutes later, I got another text from a friend saying that he is no more. It was completely devastating news. Then I read Amitabh Bachchan's blog post saying he feels destroyed by the demise of his dear friend. What a sad thing for all of us. First of all, we are in quarantine. We are already going through a difficult time and then to lose Irrfan Khan who was just beginning to make waves at the international arena and after that immediately to lose a star like Rishi Kapoor who has ruled our hearts for so many years, it is just so sad.
Were you in touch with him over the phone or in person?
No, I was not. I did contemplate. I knew he was in New York for some time. But over the years, I won't say I lost contact, but I just did not feel comfortable to go and see him when he was battling a grave illness. I have had experiences in the past with my close friends who have battled with cancer and they didn't want anybody to see them suffer. This was there in the back of my mind and I really did not try very hard to see him. I just didn't feel comfortable doing that. When I got the news, I spoke to a few people and got updates regarding his health. I was looking at Neetu Ji's blog posts. But I did not meet him in person or try to call him.
When was the last time you spoke with him?
I spoke with him about five or six years ago. There was a time when we were in regular touch. He used to share so many jokes on whatsapp. Then I don't know what happened. I remember, there was somebody's party I was invited to in Mumbai and I happened to be there. I I had a good chat with him there.
What is that one thing that you will always remember Rishi Kapoor for?
I would like to say two things about him. Firstly, he was a natural actor. He did so many characters as a romantic hero. Before him, we had Rajesh Khanna who carried the title. But he had a stylized way of acting that at times made it unnatural. Rishi Kapoor never did stylized acting. He was just natural. What lines he said, he said like he meant it. That spontaneity is unique about Rishi ji.
Secondly, he was also a fantastic dancer. People mostly do stylized dancing but Rishi ji just followed the rhythm. Just go back and watch, 'Parda Hai Parda' song. I must have watched it over 50 times. The way he sits back on the gadda, his body language was fully into the rhythm. That makes him a unique dancer. Whether he is playing a dafli or a violin, doing kawwali or dancing on the floor on 'Hum Kisi Se Kam Nahi', he was just the best.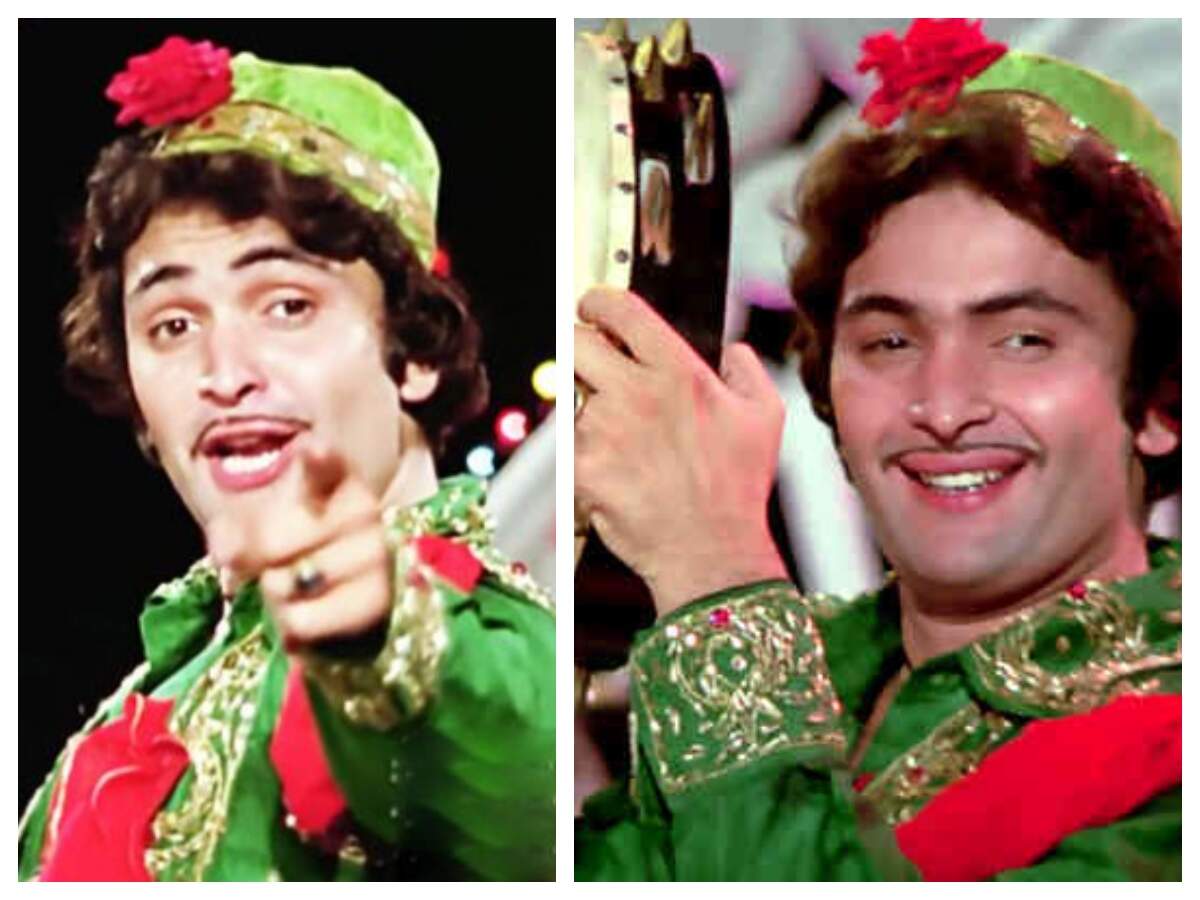 How was he as a co-star and in person?
What a wonderful and gracious co-star he was! I was so glad that he was my co-star for my first Bollywood film. I don't remember even once, feeling intimidated by his presence on the set. We often need to improvise the scenes and if you have good chemistry and good coordination between actors then it shows on screen. I remember having such good tuning when I was doing 'Honeymoon' with him. There was a comedy sequence and it was completely improvised. I was pretty new. I had signed 'Honeymoon' even before I had signed 'Henna'. He was very cooperative . It was just fun working with him.
Off screen, on the set he had this big personality, probably bigger than the star he was. There was some restless energy or a fizz about him. There was never a dull moment around him. He had a great sense of humour. I remember cracking up all the time on his one-liners on the sets. He was one of the few people who had the guts to speak his mind. He, very often, used to joke with people. He had done this a lot with me.
I love listening to music and during those times, we used to have those walkmans. I remember on the sets of 'Mohabbat Ki Arzoo', I was listening to a song from 'Lekin' which had lyrics by Gulzar sahab. I remember he ended up fighting with me for no reason. He was like, what does, 'Yaara Sili Sili' even mean? What is so poetic about it? We ended up chatting for a long time about Gulzar and how much I love his poetry. He used to love pulling my leg. It was his style of loving people to talk to them angrily but he never meant it. He was such a sweet soul. I am so thankful for the love, warmth and guidance I got in my very first film. He gave me the confidence to be myself throughout the rest of my career. For that, I will always be thankful to him.
Rishi Kapoor's legacy will now be taken forward by his son Ranbir Kapoor. What are your thoughts on Ranbir as an actor?
Ranbir Kapoor is a phenomenal actor. He has earned his standing as an actor in Bollywood. Look at his body of work, from 'Rajneeti' to 'Rockstar' to 'Barfi' to 'Sanju', he is a versatile actor. He has a great sense of comedy. He will be great in drama too. I feel he will be the true torchbearer or Rishi ji's legacy. I am very fond of him as an actor.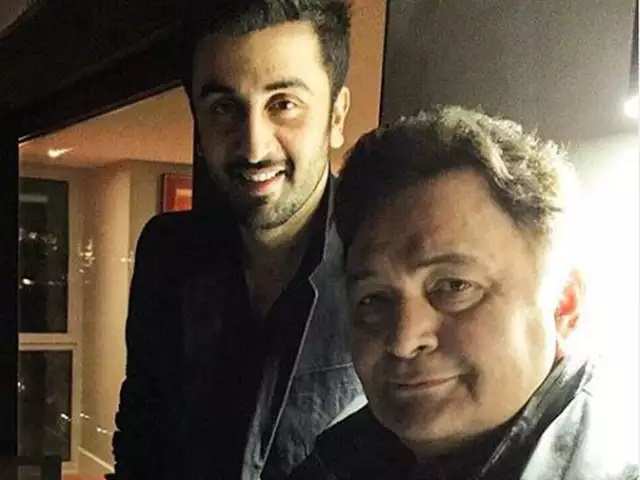 How do you think Bollywood will be without Rishi Kapoor?
Rishi Kapoor's very first film as a child actor, 'Mera Naam Joker', there we have it. The film says, 'The show must go on'. So it will go on. But his legacy that he has left behind is tremendous. From child actor to romantic hero, he has won hearts of generations and that too for decades. And then, he turned into a phenomenal character actor. There are not too many people like him. He will always be remembered as the best dafli player ever and the best natural actor. He will always be in my heart. Even before I worked with him as a co-actor, I was a huge fan of his and so is my entire generation. That love will always be there for him.